you know, Pintrest is my biggest time waster. Ok no...icanhascheezburger.com is.
But i love browsing the pictures and DIY on Pintrest and one time i thought i'd look up crop circles. ummm...FASCINATING!!
i don't know how many are real and how many are not. I don't know. Are they even real. At all?? Ever?
nevertheless, they are so awesome to look at. And i had the idea for the longest time to make some shield brass earrings with cut out circles.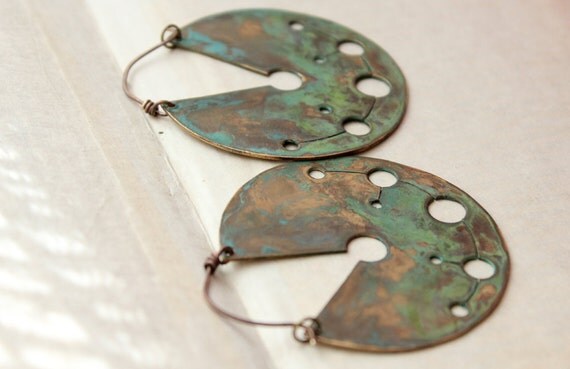 i like how they turned out. and i love how the patina came out. Unfortunately when i applied the wax, a lot of it came off but i like it like this too.