a friend of mine sent me some tumbled rocks and crystals to play with. They're lovely and i will use a lot of them whole, but some i didn't know what they were or knew and decided to smash them into bits anyways.
Interesting lesson in rock hardness. Some just REFUSE to let themselves crack. One of the easiest one was the pyrite stone.
Smashed it up...put it in a bag and put my safety goggles on(you never know where those chips might fly off to...) and smashed away.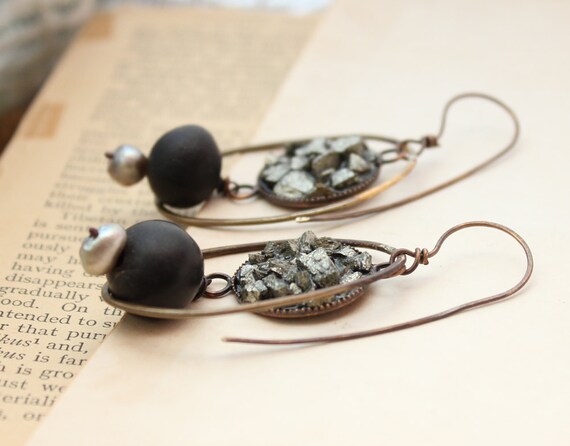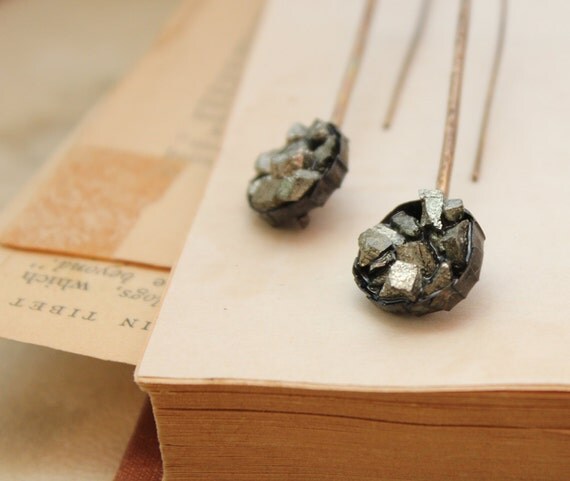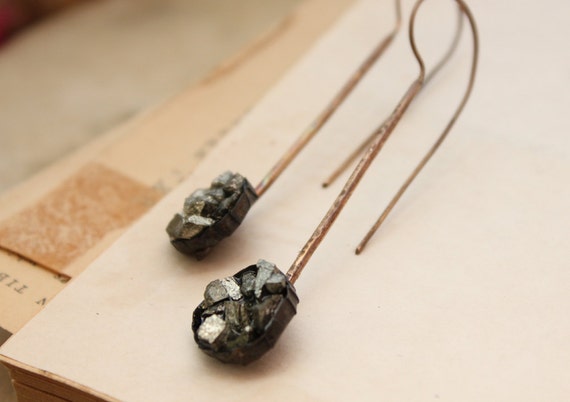 this one i wanted to make more abstract and stiff. it is.
this pair below is aquamarine bits that i bought, and some smashed up rock from the package my friend sent me. And then the super expensive beads at Michael's were on sale and i bought some natural fresh water pearls. Work nicely with these earrings. Anything natural and shiny goes so well with this tribalistic forging of jewelry i've taken interest in.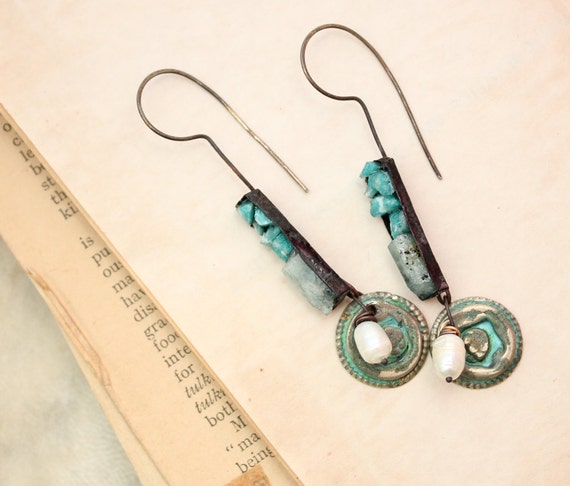 i've been watching that new tv show on the History Channel called the Vikings. Omg. LOVE IT! although the way they chose to light up the scenes is REALLY annoying. Everything is so dark and cold and blue. And i love the jewelery and hair bling they have on their show. The earrings the ladies wear are so tribal and minimal and just awesome!I think
fanci's
pieces should end up on that show. MAKE IT HAPPEN!