YAY!! free stuffs!!!!!!!!!
I'm giving away these earrings from my
shop
. They are one of my favorite pairs :)
They were made from reclaimed vintage tin, agate beads and orange seed beads.
. brass
. green agate beads
. brass .

3" long
2.5" long without earwires
lightweight
If you want a chance to win them, just comment and will take your name into consideration for the draw. Then will post the winner on my blog. Giveaway ends June 22. Will post the winner in the next few days following that.
onto new stuff....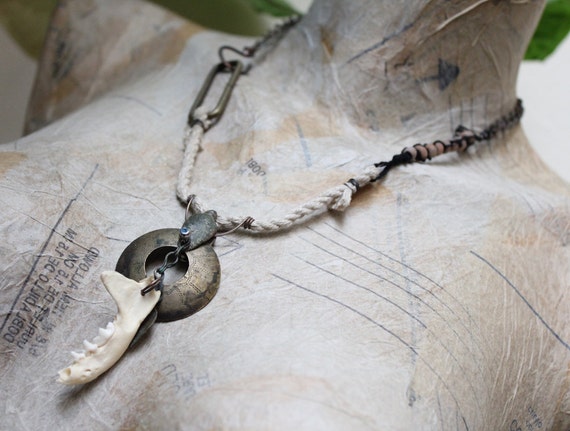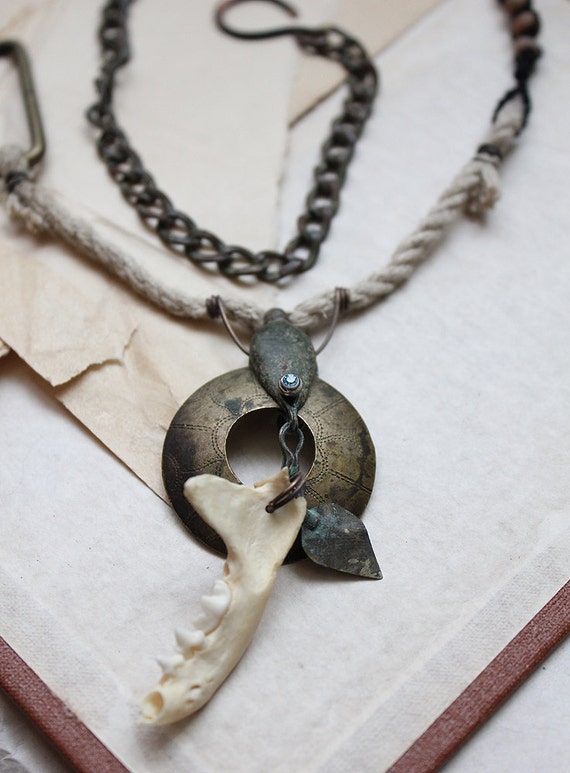 Things for this necklace came from AlchemyShop. All vintage found items that i paired off with a Monroe piercing jewelry with a baby blue jewel and a tiny animal jaw with teeth. Can't remember where that one came from. Been waiting for the right piece to use it with.
For the ring, I had a bunch of bit of druzy and specimens laying around that can't really be used with a bezel and i didn't want to use resin again.
So i used a technique
Fanci
has used in her work(epoxy putty). And then i gold leafed the piece to give it more colour. This is an adjustable ring. The ring bands are sterling silver and the rest is brass with a variety of gemstone chunks and specimens.
This druzy was such a weird shape to set in a bezel. I could always make my own bezel cups to accommodate, but I needed thin enough metal sheet and the thinnest is 24ga i think. Doesn't work that well. Copper and brass don't solder well with the kind of torch i use because they conduct heat differently and the whole piece has to heat up for the solder to melt. Uhhh...yeah went a little bit into too much detail there...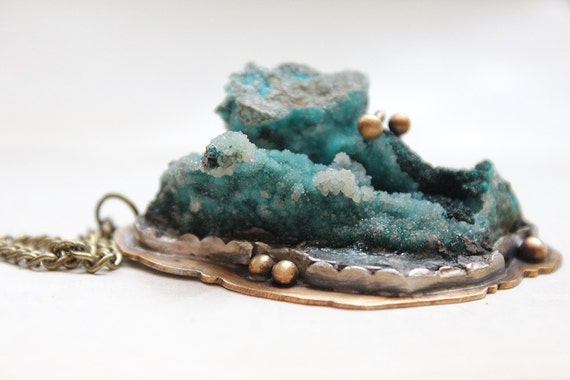 i LOVE druzys!
The "
Chrysocolla
is a hydrated
copper
silicate
mineral
"..."It is of secondary origin and forms in the
oxidation
zones of copper
ore
bodies."......according to wikipedia. Umm yeah...in case you needed to know that lol