yes...you are still here....
well the past few weeks a lot of changes have been happening with etsy and therefore my shop had to get a facelift as well. Only to be able to stay on top of the trendy search engines and buys that are etsy.
You know what?? fine. I'll tackle your changes and sit at my desk and create thousands of simple earrings and sell them for $20....as long as i still get my tribal and metalsmith work done.
It's just my attempt to try to swim up with the stream of etsy and with that inundate my shop with randomness.
but...i finally made some assemblage jewelry brooches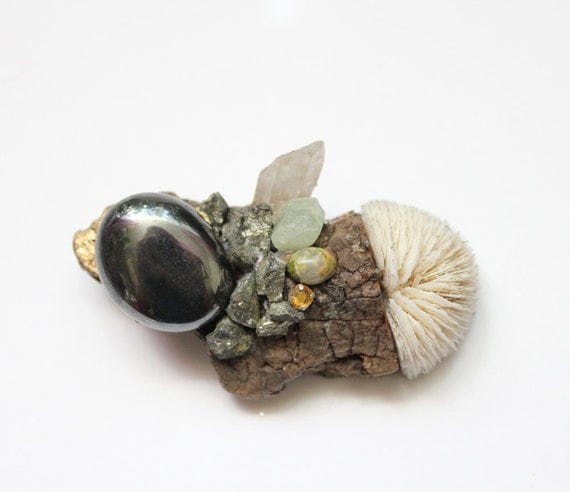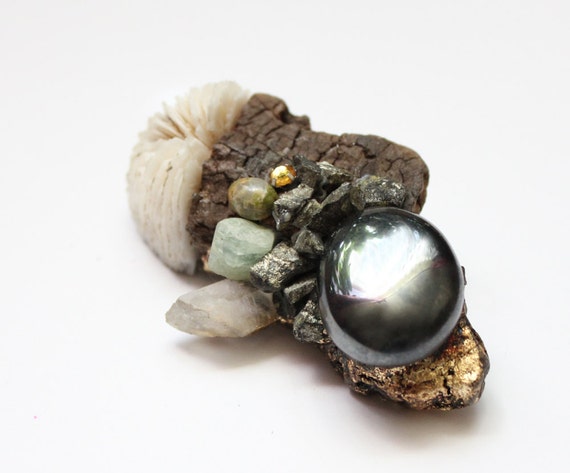 Driftwood assemblage brooches with gemstone chunks and gold leafing. And Pyrite. I love pyrite. Just the right amount of sparkle.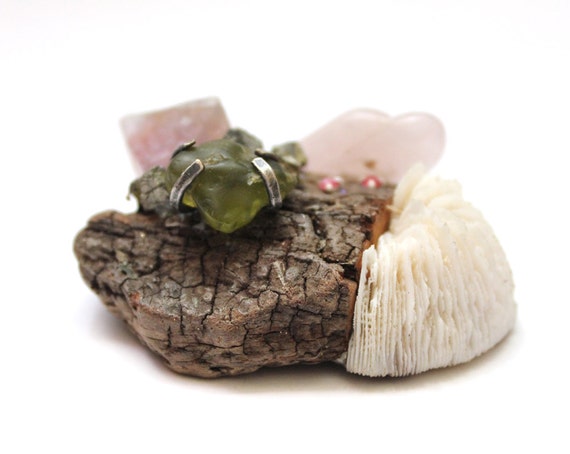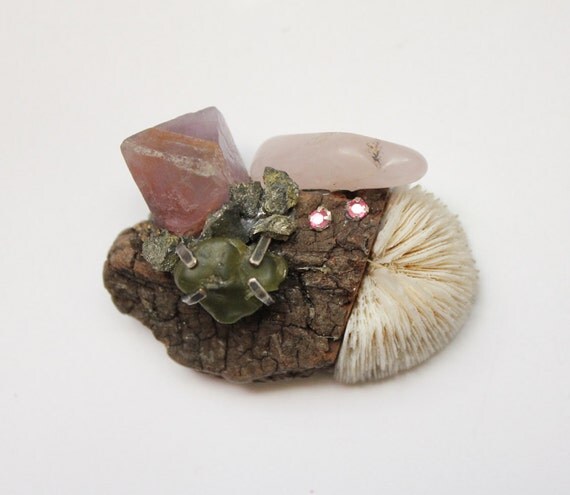 The base is a piece of driftwood i found this summer and cut it up and paired it off with a mushroom coral piece that i also cut in half and sanded to perfectly fit with the driftwood. Then I made something like a gemstone chunk garden growth on top. Pinks and greens. And metallics with greens.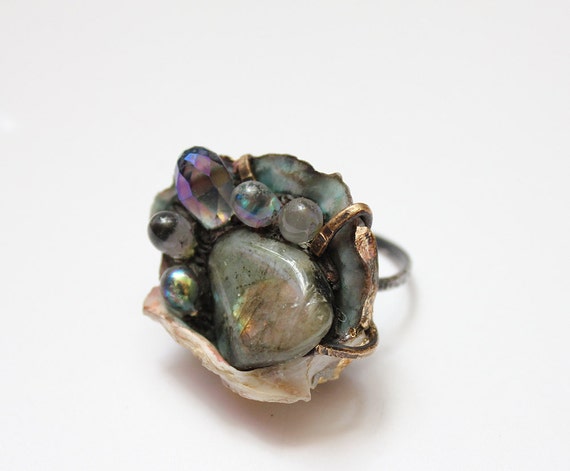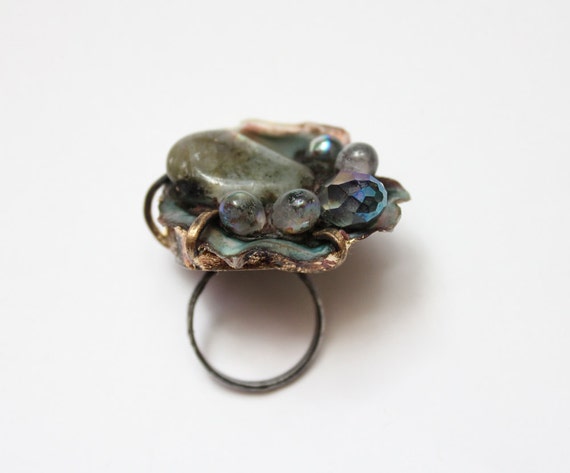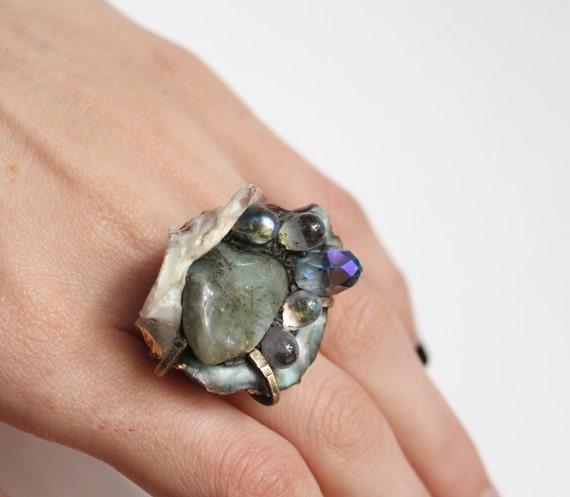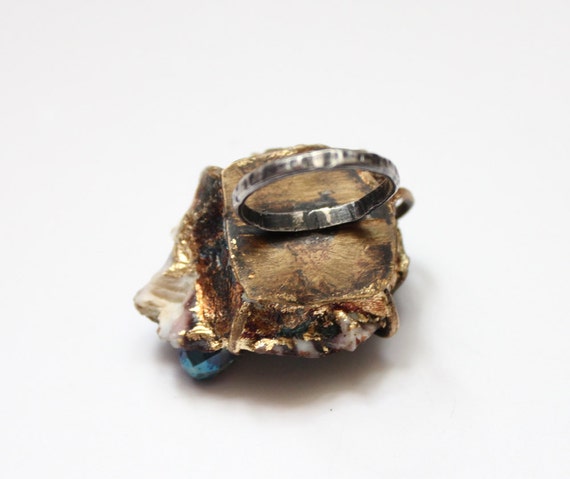 this ring was made in a seashell. I realized that i had a labradorite tumbled stone in my stash and i had to use it with this cute little seashell i had. They're sticking together with some plumber's putty and i also added some glass beads.
I used a primitive style bezel cup made from brass with sterling silver ring shank(size 7) and used some more plumber's putty cement to keep it in place and then gold leafed and oxidized.
I honestly think labradorite is the most magical stone in the world! So much awesomeness sparkles in this stone.
well that's all.
i'm getting a bunch of pretty gemstones for my supplies shop. I love gemstones. LOVE THEM!!!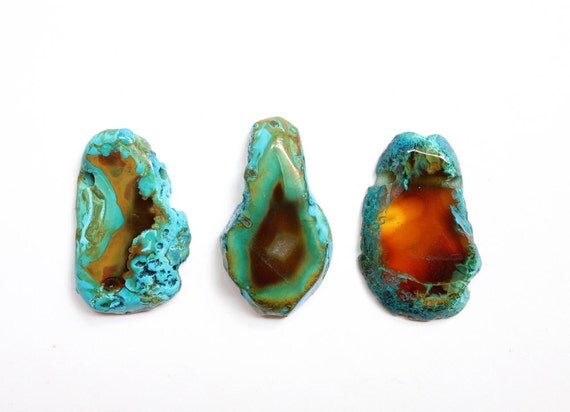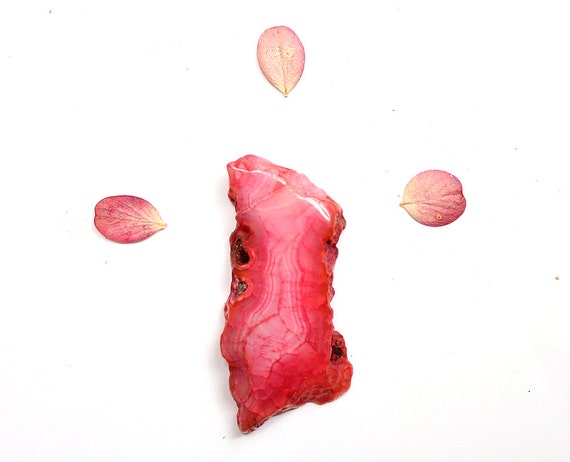 very pretty agate geode slabs.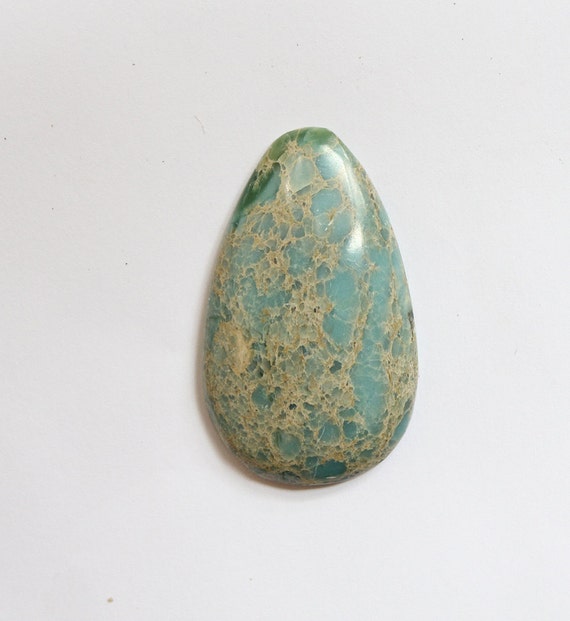 Snakeskin jasper freeform cabochon. I have another one of these and plan on getting more to make a permanent collection ring/necklace for my jewelry shop. The colours are just amazing.
that is all :D