....well...........i used to play with fire before too....fire and metal. Now fire and glass.
this is all your fault
Kimberly
..heheh :P
now i have another excuse to not be social and just sit at my table and play and make things. Teaching myself to make wonky headpins.
the glass...is just weird. It melts and it swirls and it's...madness. I'm so fascinated by this lampworking stuff it's incredible.
My inspiration to work with glass came from Kim's shop
NuminosityBeads
and then i thought...hey i want to make that too!!...because i'm actually a crazy person :D
so i've made my own wonky...(SO WONKY)...glass headpins for my
handmade supplies shop.
the glass comes out all swirly and polka dotty and sparkly and it's just soooooooooooo cool!!!!!!!!!
SO COOL!!
i mean lookit these wobbles..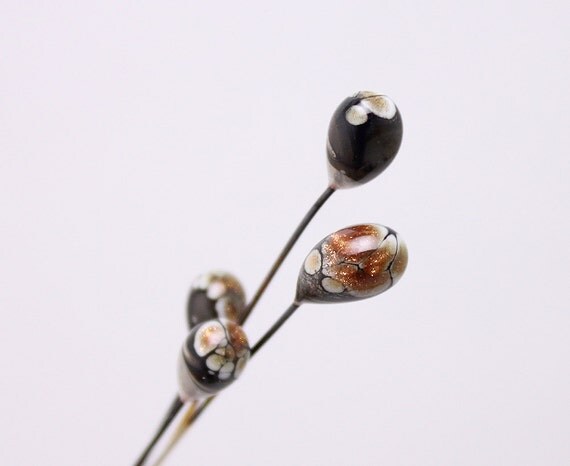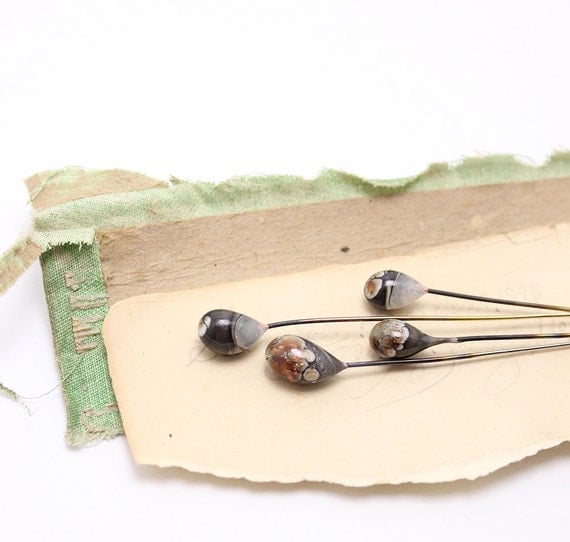 i'm not advanced or anything but would like to make actual beads. I like the recycled glass beads i see on etsy..the rough crustyness...it's delicious. And if i could make imitation Roman Glass like beads...that would be so great. Glass is fantastic. Goldstone is glass...and i smashed it up and made grit to use in my headpins..so now they're all fairy sneezes :D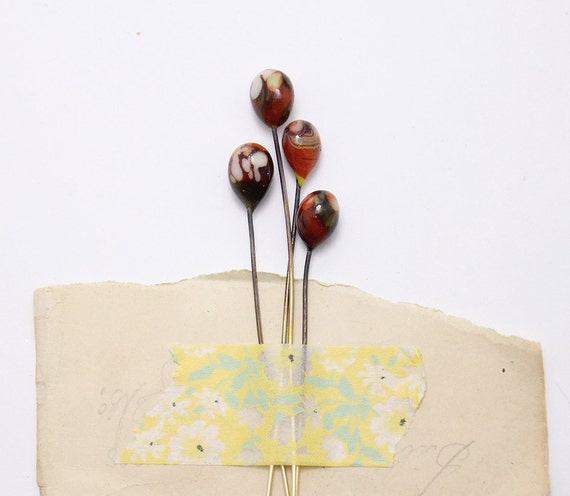 i tried to make shapes. NO IDEA what i'm doing.Honestly i don't even know how to price these things. I don't want to drag anyone else's sales down, but i also don't want to overprice for wonky randomness. everytime i add something to my shop i do a roundabout to see other handmakers' prices and more or less do the same. Pisses me off when i see people underprice just to gather sales. We're all in it together, no?!?
oh and i had my first front page feature of the year. YAY! :D
So yeah.....2013 has been a shit year. It taught me a lot. It made me a stronger/smarter person and i wouldn't be halfway to living my dream if i didn't go through all that, and i should be thankful it all happened, but i'm also so glad it's over. Looking forward to a brighter 2014. And wishing all of you the same as well :D